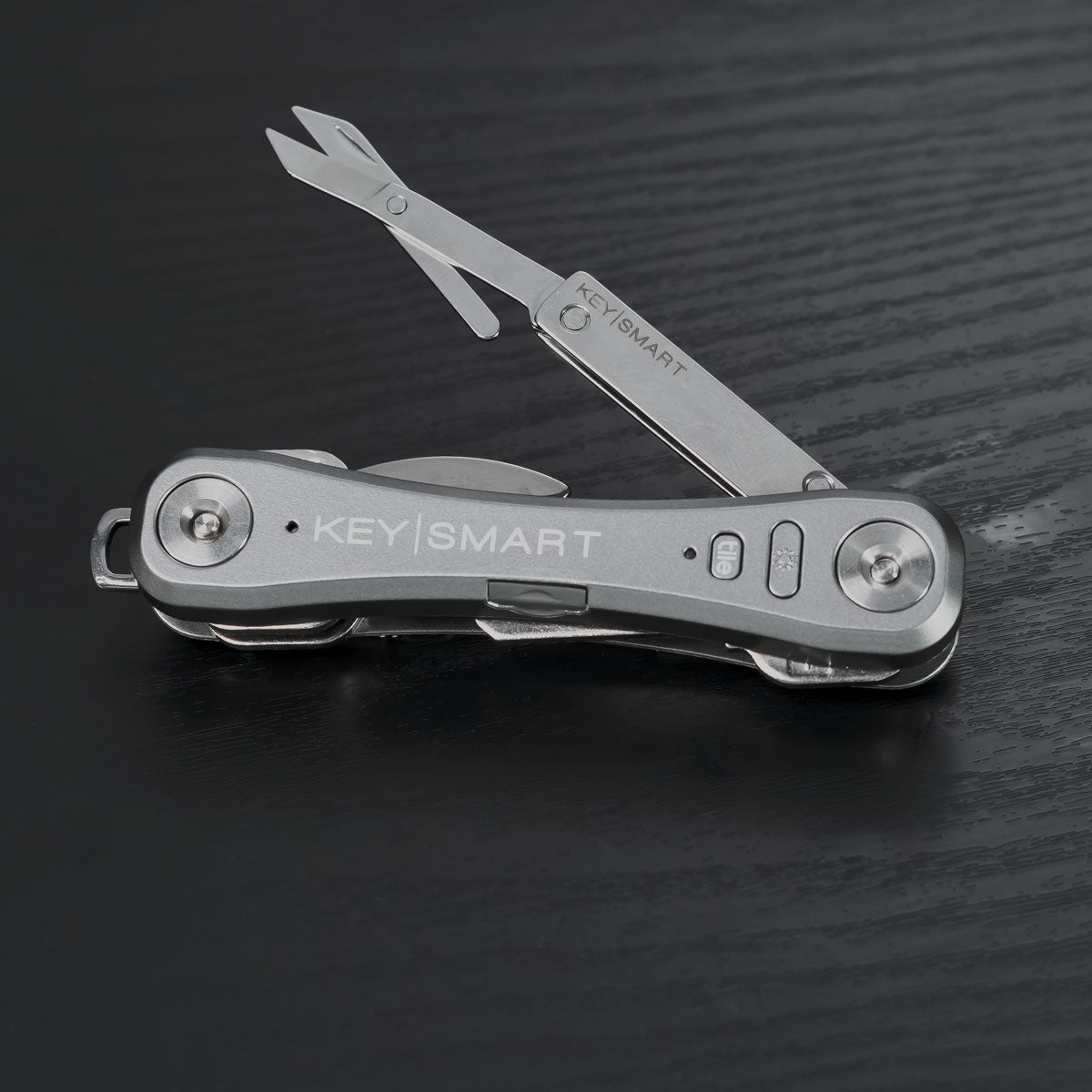 NanoScissors
🇺🇸 Shipping Within 24 Hours
Retractable & Lightweight - Great to carry with you at all times so you always have scissors when you need them!
Fit Inside KeySmart or On Keychain - Fold neatly inside of your KeySmart or attaches to your keychain without adding any bulk!
Durable Stainless Steel - Hold up against daily wear and tear
Easy Spring-Action Cut - This unique design lets you easily cut with one hand and minimal effort!
Secure Closure - The folding mechanism ensures that the blades stay securely closed inside the scissor and inside your KeySmart until you need them.
These compact NanoScissors are perfect for cutting threads, snipping tags or slicing zip ties on-the-go. They're a necessity for busy parents, business people and any one who commutes to work! These lightweight scissors disappear inside your KeySmart and stay safely stored until the second you need them. The spring-action cutting design lets you cut with one hand and minimal effort!
All items purchased from getkeysmart.com ship within 24 hours unless otherwise stated.
You can return any undamaged items within 30 days of receipt. To start a return and learn more about our return policy, click here.
All new KeySmarts purchased at GetKeySmart.com come with a 2 year warranty.
If your KeySmart breaks under normal wear and tear within 2 years of purchase, we will replace it for you. Click here for more details.
Lil' cute gadget but...
I bought this lil' scissor as I need it in emergency. However I wonder if it is allowed to carry it on your pocket / carry on bag when I travel on a plane.