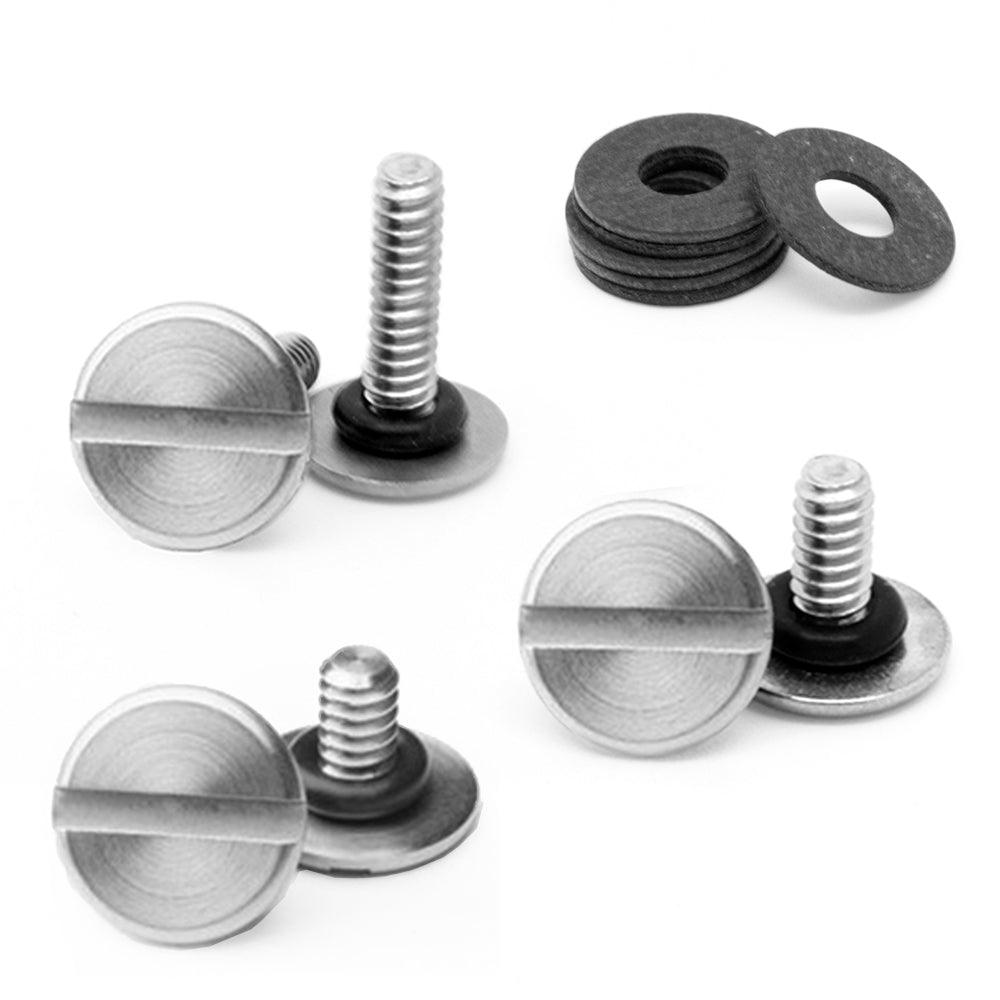 Super Grip Replacement Screws (KeySmart™ Tools)
🇺🇸 Shipping Within 24 Hours
Comes with 3 sets of new Super Grip Screws for your KeySmart key holder:
2 x 5mm length screws (ideal for up to 4 keys)
2 x 8mm length screws 

(ideal for up to 8 keys)

2 x 14mm length screws 

(ideal for up to 14 keys)

8 x black spacers/washers
Super Grip Screws: Machined from durable stainless steel. Black rubber ring to ensure screws stay tightened on your KeySmart and keep your keys in place.
Spacers/Washers: Made of hard black fiber to ensure good tension and key glide. Use these to fill in any extra space or divide your keys to preference.
Compatibility: Our Super Grip Screws are compatible with KeySmart Original, KeySmart Rugged, KeySmart Flex and KeySmart Pro
Please watch the Assembly Video for information on how to install.
All items purchased from getkeysmart.com ship within 24 hours unless otherwise stated.
You can return any undamaged items within 30 days of receipt. To start a return and learn more about our return policy, click here.
All new KeySmarts purchased at GetKeySmart.com come with a 2 year warranty.
If your KeySmart breaks under normal wear and tear within 2 years of purchase, we will replace it for you. Click here for more details.
It could have been better!
Having replacement screws is good but it would be good to have male and female replacements since the female is the part of the screw that broke on my Keysmarts.
Great but…
I replaced screws on the original purchase from a month ago because screws kept loosening. Very frustrating. Replacement screws worked on one end but the other still keeps loosening.
Terrible
Pathetic not what I ordered nor needed
fixed my old keysmart
Great for fixing your old keysmart. I can keep and use my old keysmart with these replacement screws.