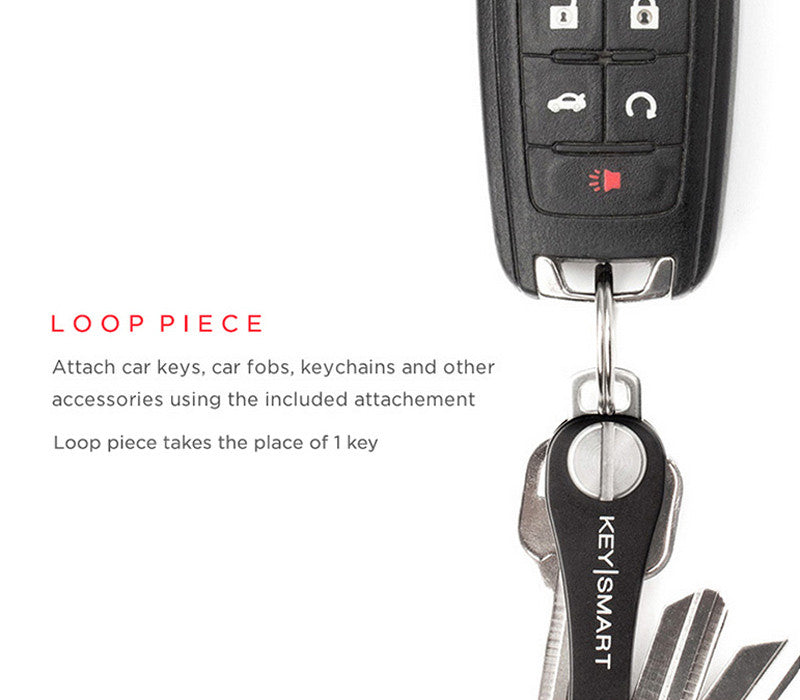 Loop Piece
🇺🇸 Shipping Within 24 Hours
Stainless Steel loop piece used to attach larger keys, car fobs, keychains, and other accessories.
Loop Piece takes the place of 1 key
All items purchased from getkeysmart.com ship within 24 hours unless otherwise stated.
You can return any undamaged items within 30 days of receipt. To start a return and learn more about our return policy, click here.
All new KeySmarts purchased at GetKeySmart.com come with a 2 year warranty.
If your KeySmart breaks under normal wear and tear within 2 years of purchase, we will replace it for you. Click here for more details.
Awesome
This was a great idea because the courts think the bottle opener can be used as a weapon. So having just the loop piece on my keys makes for an interesting conversation piece. I think it should be an option when you purchase the KeySmart Kro, either get the loop piece or a bottle opener or put both in the package and let the user decide which they want to use. Just a suggestion.
Default Title
Hard to find a way to improve on this loop piece, unless they made a faceplate for the KeySmart with this loop simply built into it.
Yes...I,m very happy with your
Yes...I,m very happy with your product..In actual fact.....I shall by one more set....
Best regards to you all....
Freddy